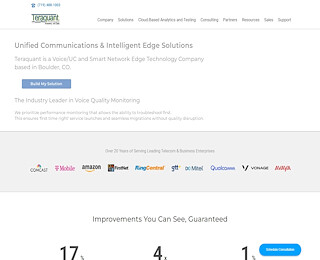 SIP monitoring software permits you to test your SIP server's availability and response time by sending requests to designated SIP ports. This is done from multiple locations around the world.
Once a SIP monitoring module is added for your SIP server, requests will begin to arrive at your server to check if the SIP server is accessible.
So, what are the best benefits of implementing a SIP network simulation and monitoring system?
There are many benefits to using VoIP monitoring software; we'll give your five reasons for using sipMON. Since many businesses today are concerned about efficient and cost-effective telecommunications solutions, Voice over Internet Protocol or VoIP telephone systems have become a top choice in the Internet-driven society.
VoIP services are answering many of the primary communication needs today that companies normally require from telephone systems.
Top 5 benefits of VoIP monitoring tools and software
Lower costs per call
A VoIP system uses Internet Protocol to make calls. Instead of using telephone lines, all data is turned into packets and sent over the IP network. This network could be the Internet connection, a direct IP connection to the telephone service provider, or a combination.
Besides, VoIP guarantees the quality of service, and it is also a less expensive service. Calls placed over landlines are usually more expensive if they are long-distance, in comparison to local calls. However, calling over the Internet makes both long-distance and domestic calls cheaper overall.
VoIP monitoring software will allow you to ensure that the calls are costing precisely what they need to.
2. Measure connection quality
VoIP monitoring tools are the best and perhaps the only way to make sure that your network can support VoIP systems. You can measure connection quality within your network to ensure that the phone calls are not experiencing choppy audio.
3. Minimal tolerance for poor performance
Voice over Internet Protocol systems requires high maintenance to ensure that they are working at their best. The reason for this is to be able to avoid packet loss and latency. There is minimal tolerance for poor performance that could impact the audio quality of the calls.
Voice over Internet Protocol (VoIP) systems are some of the most high-maintenance in networking. VoIP phone systems do not tolerate poor performance, as just a little latency and packet loss can have a devastating impact on audio quality.
4. Determine if you have inadequate equipment
A good SIP monitoring software will be able to let you know if the calls' quality are being affected by outdated devices and applications, such as routers, cable modems, and firewalls.
5. Helps with a more efficient and unified communication
Remote working is not only the future; it is already the present for many businesses. Therefore, staying connected is crucial for a positive outcome and the delivery of top service.
Some features IP telephony provides are call forwarding, which alleviates using voicemail or sending emails to stay in touch.
Contact Teraquant for unified communications & intelligent edge solutions: (719) 488-1003.